From our Stretch Limos and Exotic Vehicles to our ever popular Limo Buses we have the vehicle that is perfect for you and ready to make your night memorable.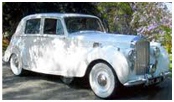 Rolls Royce
Ride in style aboard our 4 passenger Rolls Royce.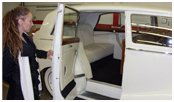 Rolls Royce
Arrive with a touch of class aboard our 6 passenger Rolls Royce.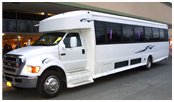 Entourage Limo Bus
Enjoy our ever popular Limo Bus. Seats up to 29 guests. A memorable experience!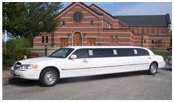 Stretch Limo
You're sure to make a statement when you arrive in our 10 passenger Stretch Limo.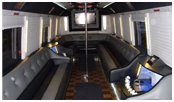 Limo Bus
Our Limo Buses are fully equipped with full bars, lights, sound and more!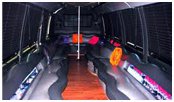 Limo Bus
Party in style aboard our Limo Bus.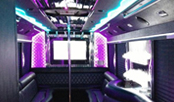 Limo Bus
A night out aboard our Limo Bus is a must. With a state-of-the-art lighting and entertainment system, you'll party in style.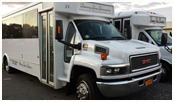 Limo Bus
A mobile party for all your guests. They'll be talking about it for days!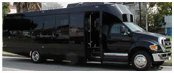 Limo Bus
You can't go wrong in choosing our Limo Bus. Let's make some memories!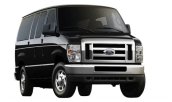 Shuttle Van
Our 14 passenger van serves as a shuttle for weddings, Airports or night out on the town!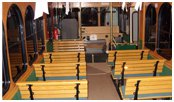 Trolly
Our Trolly seats up to 25 guests in a unique atmosphere all it's own. We invite you to hop aboard!